2000 Litre Bunded Oil Tank - Harlequin 2000ITE
2000 Litre Bunded Oil Tank - Harlequin 2000ITE

OFCERT Certificate Number: ITE 0644010904R / ITT 0644040701R
Product Ref: 2000ITE / 2000ITT
Supplied complete with Apollo Standard & Bottom Outlet Fitting Kit (or Top Outlet)






Volume: 2000ltr
Weight: 180.000kg
Dimensions: D:2360mm W:1320mm H:1415mm
Lead Time - Approx. 5-10 working days
Home Delivery
United Kingdom mainland delivery from FREE ex VAT
FREE TAIL LIFT Delivery (for most HARLEQUIN tanks under 2500 litres) - Lowers tank to ground level to assist in off-loading, Excludes Scotland, Highlands and Islands
Product Description
2000ITE / 2000ITT - 2000 Litre Harlequin Bunded Oil Tank c/w Apollo Standard & Bottom Outlet Fitting Kit
2000 litres (approx. 440 gallons) bunded kersoene storage tank.
This quality bunded heating oil tank is suitable for both domestic and commercial fuel oil storage.
Supplied complete with:
Apollo Standard (Electronic Contents Gauge)
32mm Electronic Gauge Fitting Point
LRC Failsafe Overfill Prevention Probe
Anti-theft tank sticker, displaying the message 'THIS TANK IS ALARMED!'
2" Fill Point
4" Inspection Point
Vent
1" BSP Bottom Outlet (complete with Bottom Outlet Fitting Kit/Isolation Valve & Filter), or
Atkinson 'Tank Top' Top Outlet System (comprising Floating Oil Tank Suction Line, Non Return Valve, Fully Serviceable Filter, Anti-Siphon Valve, Self Prime Button and choice of Compression or Push Fit Oil Line Connections)
Lockable Manhole Cover
Options:
Bottom Outlet (ITE) or Top Outlet (ITT)
Top Outlet tanks are a "Special Order" and therefore "Non-Returnable".
Upgrade contents gauge to Apollo Smart
Manufactured from high grade polyethylene this British made Harlequin tank is corrosion resistant, has high impact strength and is UV stabilised. All Harlequin Plastics tanks are CE marked and comply with the latest European standards.
Customer Reviews
By
Violet Farm
on
13th August 2020
"Good quality as expected."

By
leedstone ltd
on
13th February 2019
"fantastic fantastic fantastic"

By
Mr Jon Davies
on
29th January 2019
"Good product, good warranty, excellent pricing."

By
B Williamson and Son
on
7th December 2018
"Good price and delivered as agreed."

By
Mr Terry Dixon
on
17th September 2018
"It is now fitted and working. I like the fuel gauge which will make ordering more fuel easier."

By
Stan Shirley
on
25th July 2018
"All is 100% now, tank was excellent, supply and delivery good, a bit heavy job for an old engineer, but looks good now. Problem with smart Apollo, but resolved now. "

By
Sally B
on
17th July 2018
"We found what we were looking for at a good price and wth friendly helpful service."

By
mr tim lowe
on
14th June 2018
"Delivery issues and poor information."

By
Mr Lee Smith
on
23rd May 2018
"Good apart from the fact you are making me write 21 characters"

By
Mr Jason Wright
on
18th December 2016
"Excellent"

By
Mr Ernest Evans
on
8th December 2016
"All good. Delivery was on schedule and no problems, communications excellent and we were pleased with the range of products and their competitive prices."

By
Glynis Pearson
on
10th August 2016
"Great service,more at product. Staff kept us up to date with order/delivery. Very accommodating with size of transport for delivery. "

By
Mrs Glynis Pearson
on
1st August 2016
"Offered a discount for product."

What is a bunded tank?
A bunded tank consists of a 'tank within a tank'.
The inner tank is the primary storage vessel, whilst the outer tank acts as a failsafe.
In the event of a spill, surplus fuel will safely and securely be stored within the outer tank and an environmental pollution incident will be averted.
Installation requirements
This Oil Tank must be installed and maintained in accordance to the current OFTEC guidelines, by an OFTEC Registered Technician or similarly competent person.
Fuel Tank Shop and the manufacturer will not be responsible for oil tank installations which do not comply with these requirements.
OFTEC Base Construction Guidelines (in brief):
Adequate for the weight of the tank when full
Non-combustible, imperforate and level
Constructed of concrete, paving stones or stonework
Large enough to extend 300mm beyond ALL sides of the tanks
Delivery Information
Tanks:
The delivery of a tank can be confusing as each manufacturer offers a slightly different service and lead time. Please refer to our Delivery Information page. Standard tank deliveries are "kerbside" which means the tank will be delivered to the kerb only and not positioned further. Should you have specific delivery requirements or restrictions, please contact us to discuss.
Accessories:
Most accessories will be delivered within 1-3 working days. If you require them quicker, we can on occasions offer a next day service (please contact us to discuss). If the item(s) are out of stock we will advise you of the expected lead time and you will of course have the opportunity to cancel with a full refund.
Returns Information
Customers may return items within 14 calendar days (as per our Terms & Conditions) - refer to 4.6 & 4.7. **
Please be aware that returning a tank can be complicated and expensive so please check that you are ordering the correct item (we suggest checking the dimensions very carefully).
Product Specification
Product Code: HQ
Delivery Options: Tail Lift Delivery
Guarantee: 10 Year Guarantee
Made From: Plastic
Suitable For Fuel: Diesel, Gas Oil, Heating Oil
Tank Shape: Horizontal
Tank Type: Bunded
You may also like...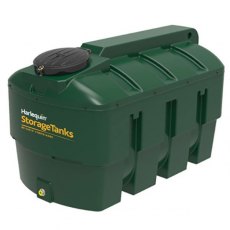 People who bought this also bought...
---
---
---
---
---
More from this collection...
---
---
---
---
---
---
---
---
---
---
---
---
---
---
---
---
---
---
---
---
---
---
---
---
---
---
---
---
---
---
---
---
---
---
---
---
---
---
---
---