Cim-Tek
---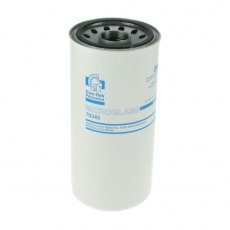 Cim-Tek Filter 70345 - 150 LPM
Cim-Tek Fuel Bowser Filter Element 70345 - Removes particles only, 150 litres per minute gravity or pump flow This Cim-Tek filter removes particles only to 14 micron, is a large diameter and longer in length, high capacity and high speed as copes with up to 150 litres per minute. The element has MICROGLASS media inside used to trap the dirt particles, 14 micron Cim Tek filter Maximum...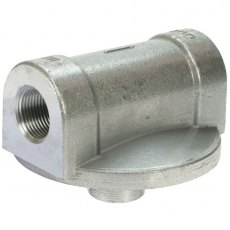 Cim-Tek Filter Head/Adaptor 800 Series
Cim-Tek Filter head/adaptor This filter head/adaptor below fits all the below elements, particles or water & particles, 10 or 30 micron this head/adaptorl, filter head/adaptor 1"BSP female ports Filter codes this head/adaptor fits: 70068 & 70063
---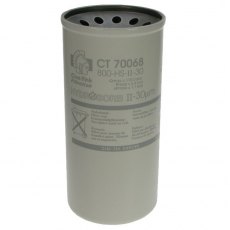 Cim-Tek High Capacity Filter 70068 - 120 LPM
Cim-Tek High Speed & High Capacity Filter Element 70068 - Removes water and particles, 120 litres per minute gravity or pump flow Longer life elements. Ideal for use on sites were they dispense a lot of fuel, these filters last longer and handle a higher flow rate, they are larger in diameter and in length compared to other filters ideal for pumps with a flow of 90 - 110 litres per minute. 30...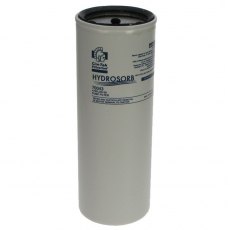 Cim-Tek Hyrdrosorb Filter 70043 - 120 LPM
Cim-Tek High Capacity Filter Element 70043 - Removes water and particles, 120 litres per minute gravity or pump flow 30 micron Cim Tek filter Maximum flow rate of 120 litres Per Min Suitable for diesel Cim-Tek part code: 70043 Includes 1 x filter element
---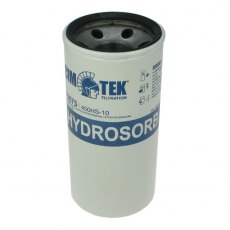 Cim-Tek Hyrdrosorb Filter 70075 - 100 LPM
Cim-Tek Filter Element 70075 - Removes water and particles, 100 litres per minute gravity or pump flow 10 micron Cim Tek filter Maximum flow rate of 100 litres Per Min Suitable for diesel Cim-Tek part code: 70075 Includes 1 x filter element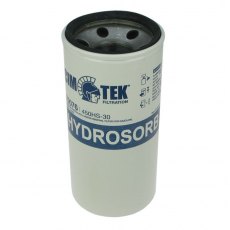 Cim-Tek Hyrdrosorb Filter 70076 - 100 LPM
Cim-Tek Filter Element 70076 - Removes water and particles, 100 litres per minute gravity or pump flow 30 micron Cim Tek filter Maximum flow rate of 100 litres Per Min Suitable for diesel Cim-Tek part code: 70076 Includes 1 x filter element
---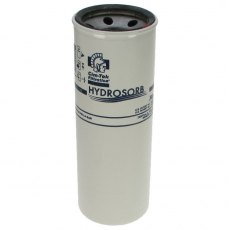 Cim-Tek Hyrdrosorb Filter 70098 - 120 LPM
Cim-Tek High Capacity Filter Element 70098 - Removes water and particles, 120 litres per minute gravity or pump flow 10 micron Cim Tek filter Maximum flow rate of 120 litres Per Min Suitable for diesel Cim-Tek part code: 70098 Includes 1 x filter element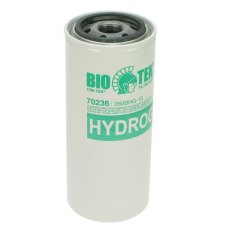 Cim-Tek Bio Filter 70236 - 70 LPM
Cim-Tek Bio Fuel Filter Element 70236 - Removes water and particles, 70 litres per minute gravity or pump flow 10 micron Cim Tek filter Maximum flow rate of 70 litres Per Min Suitable for diesel and Biodiesel up to B100 Cim-Tek part code: 70236 Includes 1 x filter element Please Note: The filter code received will be 260HG-1, not 260BHG-1
---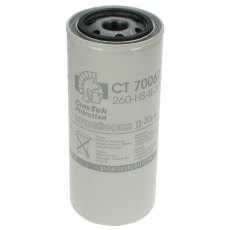 Cim-Tek Hydrosorb Filter 70067 - 70 LPM
Cim-Tek High Capacity Filter Element 70067 - Removes water and particles, 70 litres per minute gravity or pump flow 30 micron Cim Tek filter Maximum flow rate of 70 litres Per Min Suitable for diesel Cim-Tek part code: 70067 Includes 1 x filter element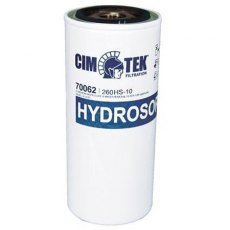 Cim-Tek Hyrdrosorb Fuel Filter 70062 - 70 LPM
Cim-Tek Hydrosorb Fuel Filter - 70LPM The Cim-Tek Filter Element is a replacement, 10 micron element for the Cim-Tek Hydrosorb fuel storage tank filter. The 68lpm element is suitable for the 68lpm 70062 Cim-Tek filter. Cim Tek Filter Element Only Water and Particle Filter 10 micron For Diesel Cim-Tek part code: 70062 Includes 1 x filter element

Cim-Tek Categories