1150 Litre Single Skin Oil Tank - Atlas 1150SA
1150 Litre Single Skin Oil Tank - Atlas 1150SA

OFCERT Certificate Number: 0667110701
Product Ref: 1150SA
Supplied complete with Watchman Sonic & Bottom Outlet Fitting Kit






Volume: 1150ltr
Weight: 50.000kg
Dimensions: D:1800mm W:710mm H:1450mm
Lead Time - Approx 5 working days
Home Delivery
United Kingdom mainland delivery from FREE ex VAT
FREE TAIL LIFT Delivery (available for most tanks under 2500 litres) - Lowers tank to ground level to assist in off-loading (Additional charges may be applicable to Scotland, Highlands and Islands)
Product Description
Atlas 1150SA: 1150 Litre Single Skin Oil Tank c/w Watchman Sonic & Bottom Outlet Fitting Kit
1100 litre (approx. 230 gallons) single skin kerosene storage tank.
This quality single skin kerosene tank is suitable for both domestic and commercial fuel oil storage.
Supplied complete with:
Watchman Sonic Gauge
Bottom Outlet Fitting Kit
Overfill Prevention Valve
4" Inspection Screw Lid
2" Vent
1" BSP Bottom Outlet
Manufactured from high grade polyethylene this British made Atlas tank is corrosion resistant, has high impact strength and is UV stabilised. All Atlas tanks are CE marked and comply with the latest European standards.
Customer Reviews
By
Mr Stewart Gaudin
on
13th August 2019
"Great service and prompt delivery"

By
C.Murray
on
10th March 2018
"Very good just as I had expected"

By
Mrs Sarah Butler
on
19th October 2016
"Dose just what we needed at the right price"

Can I Fit A Single Skin Oil Tank
For some DOMESTIC oil tank installations (in England and Scotland, NOT Wales) fitting a single skin oil tank can be suitable solution.
In ALL cases, an 'oil storage risk assessment' should be carried out to determine the correct tank and installation (this can be carried out by an OFTEC approved engineer).
In brief a Bund or Bunded Tank is required in domestic situations if:
Your tank is in Wales.
You are storing over 2500 litres.
Your tank is near an open drain or loose-fitting manhole.
Your tank is within 10m of controlled water such as a river, stream etc.
Your tank is located where any spillage could travel over hard ground to reach controlled water.
Your tank is located within 50m of a borehole, spring or well.
Your tank vent is not visible from the fill point (such as an extended fill point)
Your oil use is for a building other than a single-family dwelling.
Any other unique hazards to your site.
ALL DOMESTIC oil tanks over 2500 litres need to be bunded.
All NON-DOMESTIC oil tanks over 200 litres need to be bunded.
Please refer to our "resources" page for more information.
Installation requirements
This Oil Tank must be installed and maintained in accordance to the current OFTEC guidelines, by an OFTEC Registered Technician or similarly competent person.
Fuel Tank Shop and the manufacturer will not be responsible for oil tank installations which do not comply with these requirements.
OFTEC Base Construction Guidelines (in brief):
Adequate for the weight of the tank when full
Non-combustible, imperforate and level
Constructed of concrete, paving stones or stonework
Large enough to extend 300mm beyond ALL sides of the tanks
Delivery Information
Tanks:
The delivery of a tank can be confusing as each manufacturer offers a slightly different service and lead time. Please refer to our Delivery Information page. Standard tank deliveries are "kerbside" which means the tank will be delivered to the kerb only and not positioned further. Should you have specific delivery requirements or restrictions, please contact us to discuss.
Accessories:
Most accessories will be delivered within 1-3 working days. If you require them quicker, we can on occasions offer a next day service (please contact us to discuss). If the item(s) are out of stock we will advise you of the expected lead time and you will of course have the opportunity to cancel with a full refund.
Returns Information
Customers may return items within 14 calendar days (as per our Terms & Conditions) - refer to 4.6 & 4.7. **
Please be aware that returning a tank can be complicated and expensive so please check that you are ordering the correct item (we suggest checking the dimensions very carefully).
Product Specification
Product Code: AT
Delivery Options: Tail Lift Delivery
Guarantee: 2 Year Guarantee
Made From: Plastic
Suitable For Fuel: Diesel, Gas Oil, Heating Oil
Tank Shape: Slimline
You may also like...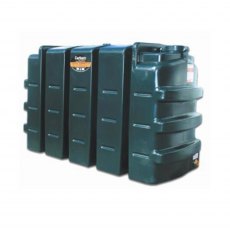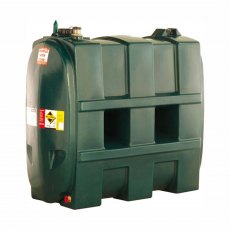 People who bought this also bought...
---
---
---
---
---
More from this collection...
---
---
---
---
---
---
---
---
---
---
---
---
---
---
---
---
---
---
---
---
---
---
---
---
---
---
---
---
---
---
---
---
---
---
---
---
---
---
---
---
---
---
---
---
---
---
---
---
---
---
---
---
---
---
---