SpinSecure Oil Tank Fill Point Lock
SpinSecure Oil Tank Fill Point Lock

Product Ref: FSS750MF
Approx 2-3 Days
Home Delivery
United Kingdom mainland delivery from £9.95 ex VAT
Parcel Delivery (Highlands & Islands are charged a higher fee than standard)
Product Description
SpinSecure Oil Tank Fill Point Lock
Spinsecure TankLock is a fuel tank locking device that will fit to a standard 2' fill point inlet on an oil tank to secure its contents.

Its clever design utilises Spin Secure technology in that when the cap is locked it spins freely and is almost impossible to remove.

Most existing locking caps are supplied in two pieces and are often secured in place using low quality padlocks which can easily be removed or broken.

TankLock eliminates this problem due to its one piece padlock free design and as a result there are NO torque points for forced entry using crow bars ensuring your tank contents are as safe and secure as possible.

Features:
Does not require a padlock
Eliminates 'crow-bar' access
For use on 2' MALE threads (adaptor available for tanks with a 2' FEMALE inlet)
Machined from a non-ferrous hard Zinc Alloy
Rubber gasket seal to prevent leaks
High security numbered lock with over 50,000 combinations
Complete with 3 keys
Multiple key configurations available
Weatherproof 'o'-ring sealed self closing cover
Integrated safety thermal relief
No sealants or adhesive required
No installation tools required
Optional Extras:
2' Tank Locking Cap Adaptor (Adaptor for tanks with a 2' female inlet)
Customer Reviews
By
Mr Stephen Green
on
12th June 2020
"Does exactly what I want it to, which is make my fuel tank more secure. After having my fuel stolen I needed to make it much more difficult for thieves to try again. This seemed to fit the description, and while it was an expensive purchase, the piece of mind and cost of fuel are much more expensive. An essential purchase if you have a home fuel tank."

By
susanthomas
on
8th April 2019
"Robust fitment, easy to fit on to tank and remove. Does its job well preventing the opportunistic thief getting hold of your oil"

By
Robert Irwin
on
8th October 2018
"Great job very pleased .thank you"

By
S.Redshaw
on
5th September 2018
"Excellent advice and product as described."

By
Mrs Sue Redshaw
on
15th August 2018
"Excellent service good advice. Product as described."

By
a morris
on
12th January 2018
"Excellent service and much cheaper than having your oil stolen!"

By
Ms Valerie McAlister
on
4th October 2017
"Easy to fit, looks like a good deterent to thieves"

By
Patsy Harris
on
19th May 2017
"Excellent item will stop someone trying to take my oil "

By
Alan goodale
on
8th May 2017
"Well made solid product. Should improve security substantially."

By
Mr James Grant
on
25th April 2017
"Excellent product-functionally sound and appears to be up to the job. Great service to ."

By
Richard evans
on
25th February 2017
"Nicely designed and well made even if it was Chinese. "

By
Mrs Victoria Pettis
on
23rd November 2016
"Brilliant service and quick deliveryb"

By
Les Sutcliffe
on
3rd November 2016
"it does the job as advertised"

By
Mr Kevin Stokes
on
14th July 2016
"VERY heavy, well finished and works. Recommend."

Delivery Information
Tanks:
The delivery of a tank can be confusing as each manufacturer offers a slightly different service and lead time. Please refer to our Delivery Information page. Standard tank deliveries are "kerbside" which means the tank will be delivered to the kerb only and not positioned further. Should you have specific delivery requirements or restrictions, please contact us to discuss.
Accessories:
Most accessories will be delivered within 1-3 working days. If you require them quicker, we can on occasions offer a next day service (please contact us to discuss). If the item(s) are out of stock we will advise you of the expected lead time and you will of course have the opportunity to cancel with a full refund.
Returns Information
Customers may return items within 14 calendar days (as per our Terms & Conditions) - refer to 4.6 & 4.7. **
Please be aware that returning a tank can be complicated and expensive so please check that you are ordering the correct item (we suggest checking the dimensions very carefully).
You may also like...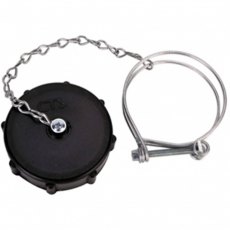 People who bought this also bought...
---
---
---
---
---