Ultra Compact Oil Tank Filter Kit
Ultra Compact Oil Tank Filter Kit

Product Ref: CTS1236



Lead time. 5 - 7 working days
Home Delivery
United Kingdom mainland delivery from £9.95 ex VAT
Parcel Delivery (Highlands & Islands are charged a higher fee than standard)
Product Description
Ultra Compact Oil Tank Filter Kit
The Ultra Compact Oil Tank Filter Kit is designed for bottom outlet domestic heating oil tanks to remove debris with instant isolation and no pollution risk. The kit is comprised of the Ultra Compact isolation valve, 40µ cleanable alloy bowl filter and all of the fittings required for installation.
On other oil tank filter assemblies, an isolation valve is not the first component screwed into the tank which means that if the filter valve needs replacing then the tank needs to be drained. By having the Ultra Compact valve installed first, this filter assembly kit saves the engineer the couple of hours it would previously have taken to pump the tank out, replace the filter valve and then pump the heating oil back in.
The Ultra Compact oil tank isolator valve is also available alone to replace the 1' BSPT x 1/2' BSPP adaptor supplied with generic filter assemblies. Both the filter kit and the valve alone can be retrofitted during service or at the time of the original tank installation.
Features of the Ultra Compact Oil Tank Filter Assembly:
40µ alloy bowl filter c/w isolation valve
All fittings required for installation
Can be retrofitted to all bottom outlet domestic oil tanks
1' M BSP inlet
3/8' F BSP or 10mm compression outlet
Ultra Compact isolator valve also available alone
Customer Reviews
By
Mrs Aimee Frankham
on
21st October 2020
"Good value for money, great product"

By
NigelTyas
on
23rd April 2019
"Great service and quality."

By
PeterFlack
on
7th November 2018
"Parts arrived on time and of good quality "

By
brian
on
4th September 2018
"all good thanks"

By
Mr John Browne
on
4th July 2018
"Good quality and does the job"

By
Mr Mike Weston
on
6th June 2018
"Very poor quality of materials, the bleed screw was leaking on installation, dismantled and found the thread into the diecast Ali head has striped. Fortunately chose to replace old filter in the summer, so i have time to sort out a different filter assembly for my oil tank."

Staff response...
"Thanks for taking the time to review this product. This is very unusual for this to happen. Following your discussions with Rob in our sales team I understand that we have arranged to supply a replacement fuel bowl for the filter valve kit and this should be with you by Monday. I do hope that this resolves the situation for you. Please do not hesitate to contact us again if you need any further assistance."
By
Mr John Walsh
on
1st November 2017
"Great setup and even an elbow and olive supplied."

By
mr DAVID lilley
on
13th October 2017
"Excellent quality fittings, and a good price."

By
Clearfield Construction Ltd
on
20th July 2017
"compact and user friendly"

By
Mr Tony Dickinson
on
31st March 2017
"Ultra Compact Oil Tank Filter Kit"

By
Mr David Christian
on
6th March 2017
"Exactly what was required."

By
Mr Mark Duffell
on
23rd November 2016
"All parts as described, well packaged"

By
Mr Nigel Tyas
on
23rd November 2016
"It was great and a quick delivery too."

Delivery Information
Tanks:
The delivery of a tank can be confusing as each manufacturer offers a slightly different service and lead time. Please refer to our Delivery Information page. Standard tank deliveries are "kerbside" which means the tank will be delivered to the kerb only and not positioned further. Should you have specific delivery requirements or restrictions, please contact us to discuss.
Accessories:
Most accessories will be delivered within 1-3 working days. If you require them quicker, we can on occasions offer a next day service (please contact us to discuss). If the item(s) are out of stock we will advise you of the expected lead time and you will of course have the opportunity to cancel with a full refund.
Returns Information
Customers may return items within 14 calendar days (as per our Terms & Conditions) - refer to 4.6 & 4.7. **
Please be aware that returning a tank can be complicated and expensive so please check that you are ordering the correct item (we suggest checking the dimensions very carefully).
Product Specification
Product Code: CT
Suitable For Fuel: Diesel, Gas Oil, Heating Oil
You may also like...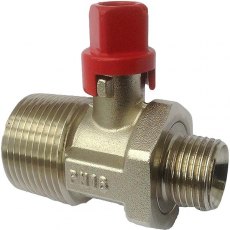 People who bought this also bought...
---
---
---
---
---