105 Litre Portable Diesel Tank - Western EasyCube
Product Description
105 Litre Western Global EasyCube
EASYCUBE Wheeled, UN Approved, 110% bunded, IBC fuel container, c/w lockable cover.
This bunded portable Fuel Storage Tank is ideal for small fuel requirements or where access is limited. They are easily moved and fit through most doorways. Fuel dispensed by a hand pump.
Poly in steel UN Approved IBC for transporting fuel on the public highway

110% enclosed, weatherproof bund to ensure environmental compliance with PPG2 Regulations for fuel storage

Easy to handle "wheelie bin style" design

Unique dimensions ideal for use where access is limited – can fit through doorways and in lifts.

Capacity under 1000 litres – no ADR driver training required.

Supplied complete with:
Heavy duty wheels

Forklift pockets for easy loading/off loading
Hand pump & delivery hose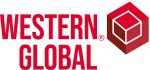 Product Code: ECW105
£820.00
ex VAT
(£984.00 inc VAT)
Delivery Options
Next Day Delivery for EasyCube
£70.00 (£84.00 inc VAT)
Certain postcodes in Wales, Scotland, highlands and Islands may have additional charges, please click here to check your postcode


Delivery Options: Tail Lift Delivery Available
Guarantee: 3 Year Guarantee
Made From: Plastic, Steel
Suitable For Fuel: Diesel, Gas Oil
Tank Type: Bunded, Transportable
Capacity: 105 litres
Weight: 57.00kg
Dimensions (l x w x h): 600mm x 510mm x 1000mm
Comes supplied with hand pump kit
1 review
EasyCube Specification Sheet
Item: WT
What is a bunded tank?
A bunded tank consists of a 'tank within a tank'.
The inner tank is the primary storage vessel, whilst the outer tank acts as a failsafe.
In the event of a spill, surplus fuel will safely and securely be stored within the outer tank and an environmental pollution incident will be averted.
Compliancy
Compliant with:
BS799 part 5

Oil Pollution Prevention Guidelines (England & Wales) 2001 PPG2 - Above Ground Oil Storage Tanks

Oil Pollution Prevention Guidelines (England & Wales) 2001 PPG26

– Drum and Intermediate Bulk Container Storage
Returns Information
Customers may return items within 14 calendar days (as per our Terms & Conditions) - refer to 4.6 & 4.7. **
Please be aware that returning a tank can be complicated and expensive so please check that you are ordering the correct item (we suggest checking the dimensions very carefully).
Delivery Information
Tanks:
The delivery of a tank can be confusing as each manufacturer offers a slightly different service and lead time. Please refer to our Delivery Information page. Standard tank deliveries are "kerbside" which means the tank will be delivered to the kerb only and not positioned further. Should you have specific delivery requirements or restrictions, please contact us to discuss.
Accessories:
Most accessories will be delivered within 1-3 working days. If you require them quicker, we can on occasions offer a next day service (please contact us to discuss). If the item(s) are out of stock we will advise you of the expected lead time and you will of course have the opportunity to cancel with a full refund.
Customer Reviews
"Great stuff"
People who bought this also bought...
---
---
---